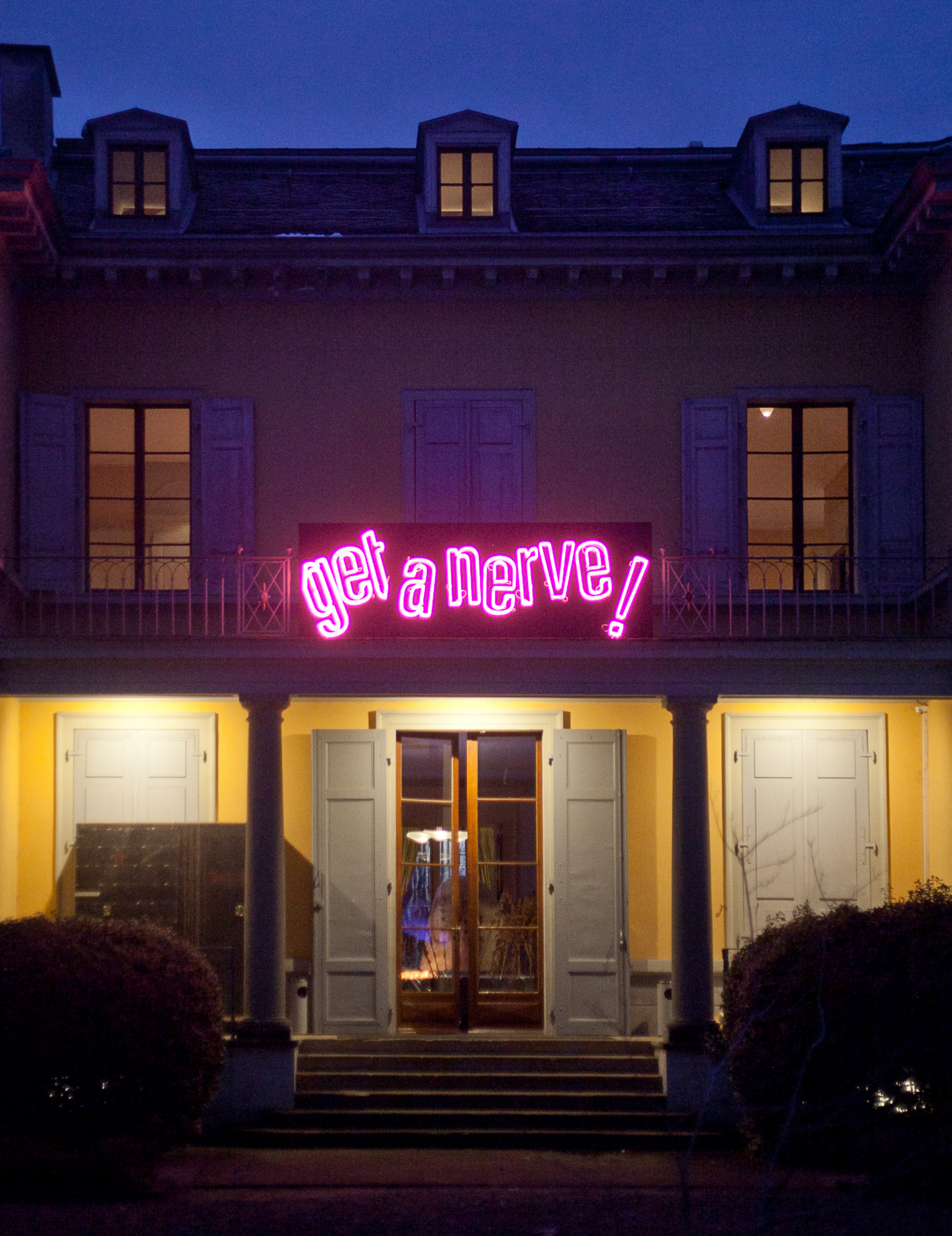 Created and initiated by Elena Montesinos in 2019, GET A NERVE offered a non-commercial alter ego to ART GENEVE.
The event took place at the Villa Sarasin, located a few steps across from Palexpo, from January 30th to February 3rd 2019.
Independent art spaces were prominently featured, highlighting present practices such as urban art, performance, DIY publishing, experimental music and dermography.
Président Vertut, coordinator of Get A Nerve ! curated Pure Cult Dangers with Elena Montesinos, Art Handlers Do It Better with Stéphane Detruche and Non Organizational Government.
Pure Cult Dangers (cur. by Elena Montesinos and Président Vertut)
Art Handlers Do It Better - selection (cur. by Stéphane Detruche and Président Vertut)
Non Organizational Government (cur. by Président Vertut)